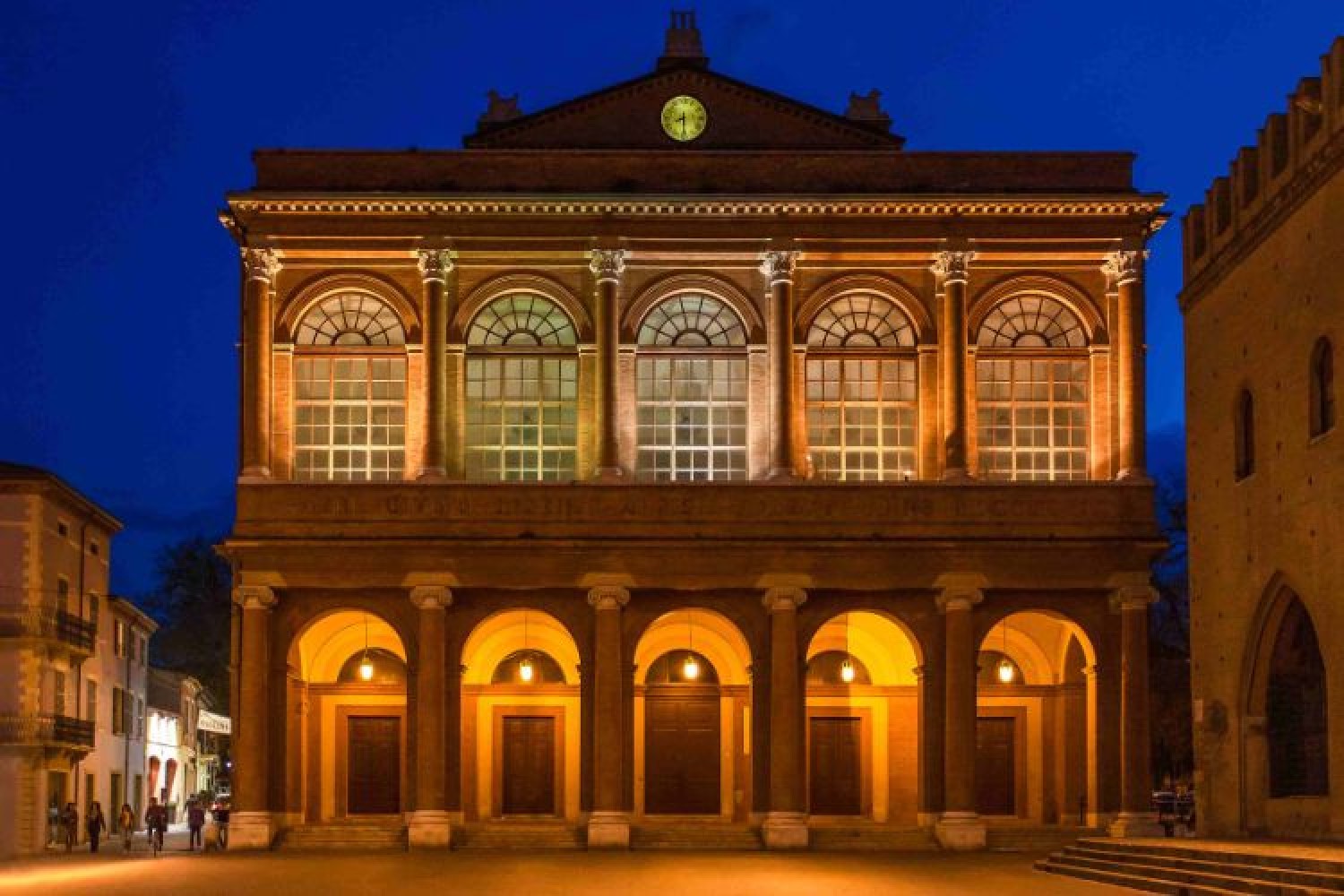 Rimini City Center Art Culture and shopping markets
Rimini City Center Art Culture and shopping markets
Rimini, its hotels, its beaches, as well as being an important and modern holiday resort, has a long and glorious history...You are on holiday in the district of Rimini, a visit to the old city of Rimini is natural !

Rimini's history begins from the beach. Up to 800,000 years ago, primitive man inhabited the coastal area as far back as the hillside of Covignano.
In 268 B.C. at the mouth of the Ariminus river, in an area that had previously been inhabited by the Etruscans, the Umbrians, the Greeks and the Gauls, the Romans founded the colony of Ariminum.
The Malatesta family, whose most famous member was Sigismondo Pandolfo, a commander and patron who was lord of Rimini between 1432 and 1468, emerged from the struggles between municipal factions.
However, the biggest revolutionary element for the city was the foundation in 1843 of the first bathing establishment and the Kursaal, constructed to host sumptuous social events, became the symbol of tourist Rimini.

RIMINI CITY CENTRE
There are many opportunities to discover the treasures of Rimini routes through artistic, cultural and historical touch the most significant monuments of the city of Rimini: the Bridge of Tiberius, the Arch of Augustus, the Domus of Surgeon, the Roman amphitheatre, the Temple Malatesta, the Palaces dell'Arengo and Podesta, Castel Sismondo or Malatestiana Rocca, the Fountain of Pigna, to finish in the halls of the Museum of the City.

In the centre, the ancient narrow streets and squares such as Corso d'Augusto, Via Gambalunga, Piazza Cavour, Piazza Tre Martiri and Piazza Ferrari are pedestrians zones and some parts, like the Old Fish Market Square, are a popular meeting place for young people in particular, who have become even more numerous now that Rimini is an important university centre.
For those who love shopping, Corso d'Augusto and the surrounding area are a must and offer everything from craft shops selling traditional, rust-printed cloth to top boutiques selling famous designer labels.
The main market, which is the largest street market in Emilia Romagna, is held every Wednesday and Saturday morning in Piazza Cavour and Piazza Malatesta.

Running parallel to the promenade is Vespucci Avenue with its bars and fashion boutiques. The entire Marina Centro area is famous for its bars where young people meet for an aperitif, its trendy pubs and disco bars and restaurants.
Discover the curiosities, the events and what you can do in the surroundings.
The land where it is impossible to get bored
Summer vacation 2021 many ​​opportunities not to be missed
Holiday Italy offers, promotions and last minute